A Rich Hawaiian History
The Hawaiian Island Salt Company is a local, Oahu based, Hawaiian gourmet sea salt business. We work with one of the best Selmeliers (salt experts) in the world. Every whole salt product we sell is harvested using warm Hawaiian sun to separate the salt from the purest Pacific water in the world.
Featured Products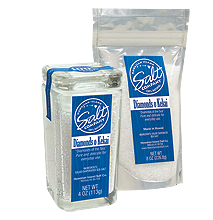 Our White Sea Salt is the purest, most exquisite salt for cooking. The unique whole salt crystals add a distinctive consistency to finished food and the mineral rich flavor provides an island flair to most any dish. Check out our recipe section loaded with meal suggestions and cooking tips.
Click here to read more and shop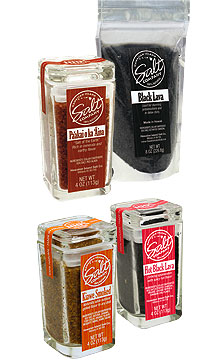 Pure Sea Salt infused with Island Minerals
Our infused salts are uniquely Hawaiian. The Black Lava salt, Hot Black Lava salt, Kiawe Smoked salt and our Red Alaea Sea Salts, known as "Pa'akia o ka 'Aina", borrow from earthly minerals making an even more healthful island blend. Used as much for their decorative qualities as for their taste, these whole sea salts will add a tasteful new range to your cooking repertoire.

Try our new exciting flavors!Hot Black Lava Kiawe Smoked
Click here to read more and shop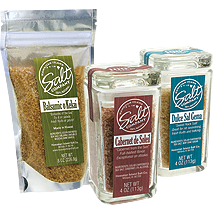 Our flavored salts are inspired by some of the best Hawaiian dishes, offered by local chefs for generations. Each of our salt flavours were created to compliment specific foods and recipes. Once you've tried them you'll enjoy creating tantalizing original dishes of your own.

Click here to read more and shop

Harvested from the Pristine Waters of the Islands of Hawaii
Hawaiian sea salts are a unique combination of taste, mineral content, intriguing varietals and affordability, making them hard to compete with and clearly incomparable. Our freshly harvested Pacific Ocean salt has no additives and nothing artificial. It is produced through the evaporation of ocean water. Depending on the water source, this leaves behind trace minerals and elements. The minerals add flavor and color to sea salt, which also comes in a variety of coarseness levels.

Salt: Nutritional Friend or Foe?
These flavorful little grains have been given an unfair and rather disagreeable reputation over the past decades with health guidelines advising up to cut it out of our diet for fear... Read more

Do's and Don'ts of Seasoning with Salt
Salt isn't just for savory dishes! If your recipe doesn't call for it, consider adding a small amount (a quarter of a teaspoon, or to taste)... Read more